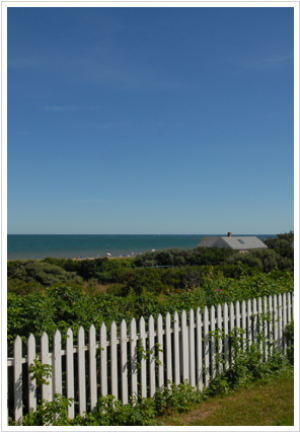 History of Nantucket Baskets
The Nantucket basket has a long history deeply rooted in the culture of the coastal island. The first influences of these baskets lay in the square-woven wood baskets of the Wampanoag Indian tribes that first inhabited Nantucket. The island was purchased by English settlers in 1659, who quickly adopted many native customs—among them, whaling and basket-weaving. The Nantucket whalers became some of the most prolific and prominent sperm whalers in the world, supplying millions of barrels of fuel in a time before petroleum.
With all the tools to build oil barrels and to carve and repair wood onboard these whaling ships, the barrel makers (coopers) on the whaling ships began to weave hybrid baskets incorporating elements of the Wampanoag baskets with a round wood base inspired by New Hampshire work baskets. As the whalers travelled across the world, they came upon a strong, beautiful cane reed in South East Asia called rattan. Using this cane as weavers, the Nantucket basket slowly emerged. Because these baskets were made by coopers, the parts of these baskets were given names from the coopering craft. Like barrels, Nantucket baskets have staves, rims, and bases.
As the whaling industry died with the advent of petroleum fuel, basket-weaving moved to "lightships"—floating lighthouses designed to guide ships around the rocky North Shoal of the island. The crews of these lightships began weaving "lightship baskets"—refined versions of the whaler's hybrid baskets to be used for various purposes around the island.
However, after the lightships were decommissioned, the craft was reinvented by a man named Jose Formoso Reyes—a Filipino Harvard graduate who settled on the island after escaping World War II. In the 1940s, Jose Reyes took the standard lightship basket and added a lid in the same fashion—instantly turning the basket from a household container to a beautiful, intricate hand-made purse or handbag. The "Nantucket Friendship Basket", as it came to be known, became a symbol of status and elegance on the island. Now, only a handful of master craftsmen still properly practice this wonderful, deeply American art form—however, Nantucket Baskets remain a sophisticated symbol of artistic elegance.

Nantucket Basket Making Classes
We offer Nantucket Basket Making classes in our studio. Enjoy making your own baskets! They also make great gifts.

Charitable Outreach Programs
If you haven't heard about Tewassa and our ongoing events to make a difference in the US and Japan ...